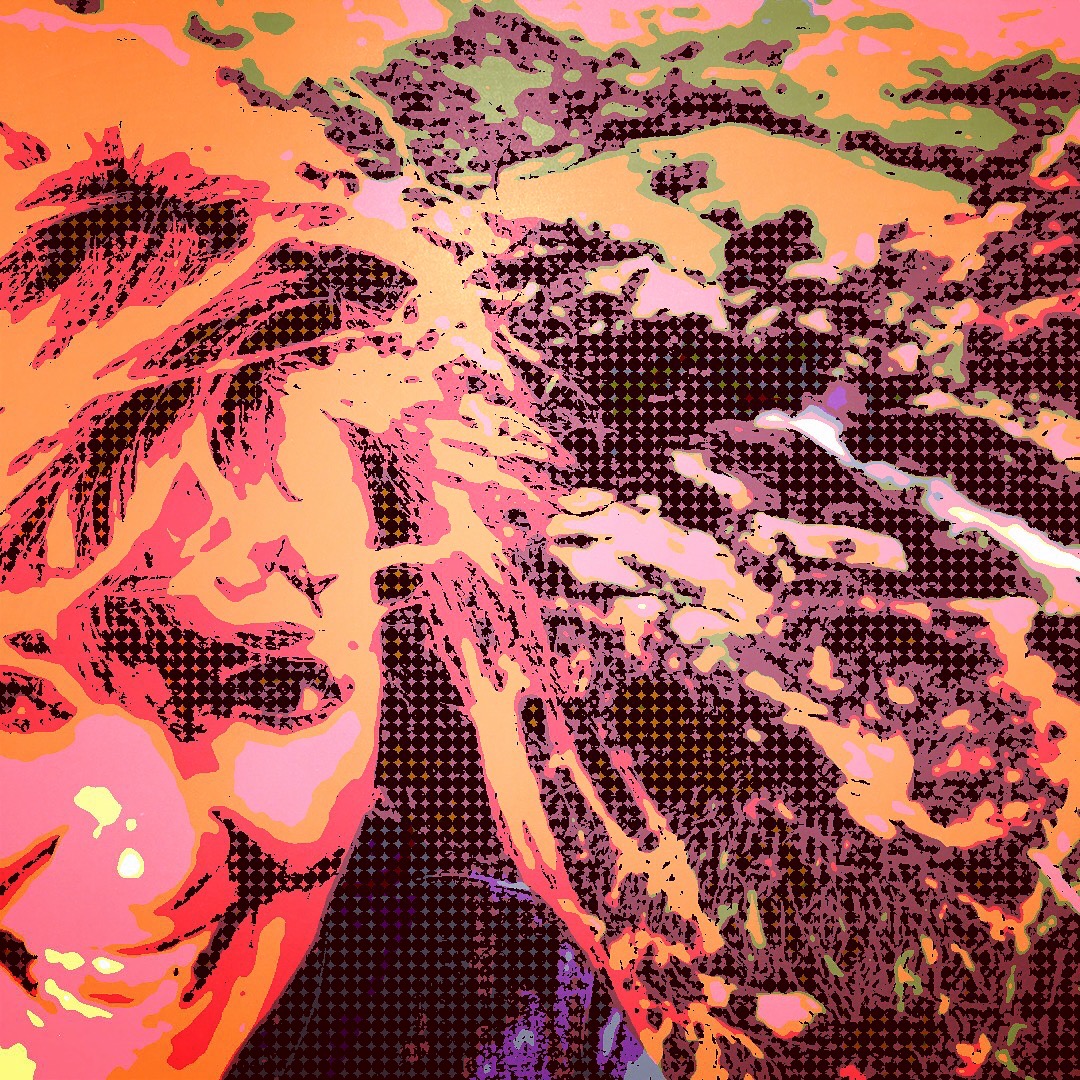 Deborah Mansfield was born in 1959, grew up in central Ohio and studied Landscape Architecture at, The Ohio State University. Deborah married James Mansfield also a Landscape Architect in 1982. She and Jim have lived in Chicago, Los Angeles and Houston they now reside in West Point, Mississippi.
Deborah practiced landscape architecture for 9 years. While at home raising their sons Brian and Steven, she decided to take up her passion of painting. When their sons went to school she started a decorative painting business which led her to paint the interiors of many prestigious addresses throughout the southwest. After 20 successful years in business Jim and Deborah semi-retired to West Point, MS where she now paints murals and still occasionally works on projects across the country. She has an art studio on Main Street in West Point where she enjoys hosting paint parties, giving painting classes and creating oil and acrylic paintings that she sells in her studio.
Some of Deborah's accomplishment's:
1991- Directions for Youth photography award, photograph published in a calendar.
1994- Won the American Family photographer contest. Work was published in the American Family Photography book, the photograph was also on display at Epcot Center, Orlando Florida.
1999-Handpainted floor cloth featured in photograph in Better Homes and Garden's Country Home magazine.
2004- Faux finished kitchen featured on the cover of Houston House & Home magazine
2005-Faux finish project published in Architectural Digest "Sixty Miles of Solitude"
2001-Selected as Cow Parade Houston artist, the cow design was later made into an ornament and a bank
2010-Selected as Horse artist for Northwest Assistant Ministries of Houston
Public work
2011- Completed decorative painting in many of the rooms and public spaces at the Gage Hotel in Marathon, Texas
2012-2014 Instrumental in preparing façade renderings depicting improvements that could be made to the store fronts on Main Street in West Point MS. Along with other members on the committee Deborah carried out improvements on business's participating, this included many hours of actual painting the facades and raising money for planters for business on main.
2012-Lead artist for murals and renovation at Sally Kate Winters, recreation room in West Point MS.
2013- 'Laundry Day' a 20'x40' mural in West Point, MS.
2013- Lead artist for the 'Howlin' Wolf 'mural West Point, MS.
2013 'Tree of Light ' 36"x48" oil on canvas, placed in the Smith Clinic, Baylor College of Medicine in Houston, Texas.
2014 – 2015 Painted many specialty finishes in selected rooms at the Bryan museum and responsible for painting all murals in the children's area at the Bryan museum in Galveston, Texas, which opened in 2015.
2014- Lead artist for the' West Point Clock Tower' mural approximately 17'x 50'
2015- Lead artist for 'West Point Icon' mural approximately 12' x30'
2015-Iead artist for' Prairie Wildflowers' mural approximately 17'x35'
2015- Lead artists for maintenance building, Folk art mural in Sally Kate Winter Park, West Point MS.
2016- Artist for interior mural of horse drawn steam engine fire truck at the West Point MS. Fire Station
2016- Lead artist for the cement block practice building at the West Point MS. fire department. The building was painted to look like an apartment building on fire.
2017- Lead artist for the quilt mural on the side of Anabelles's antiques. Lead artist for the South Side Elementary mural in West Point MS.
2017- Lead artist for butterfly mural in Zuber Park
2017- Lead artist for the Yokohama playground mural at Marshal Park
2018-2019- lead artist for' dogs playing poker',pool,and baseball murals which raised $36,000.00 for the animal shelter and The Main Street Association in West Point, MS.
Many volunteers from West Point, MS were very instrumental in the creation of the above projects.
Deborah has had many years of experience in creating interior spaces . She is thrilled to be the project manager of the new museum.